At

REbrain Clinic, we believe there is a way out of the dark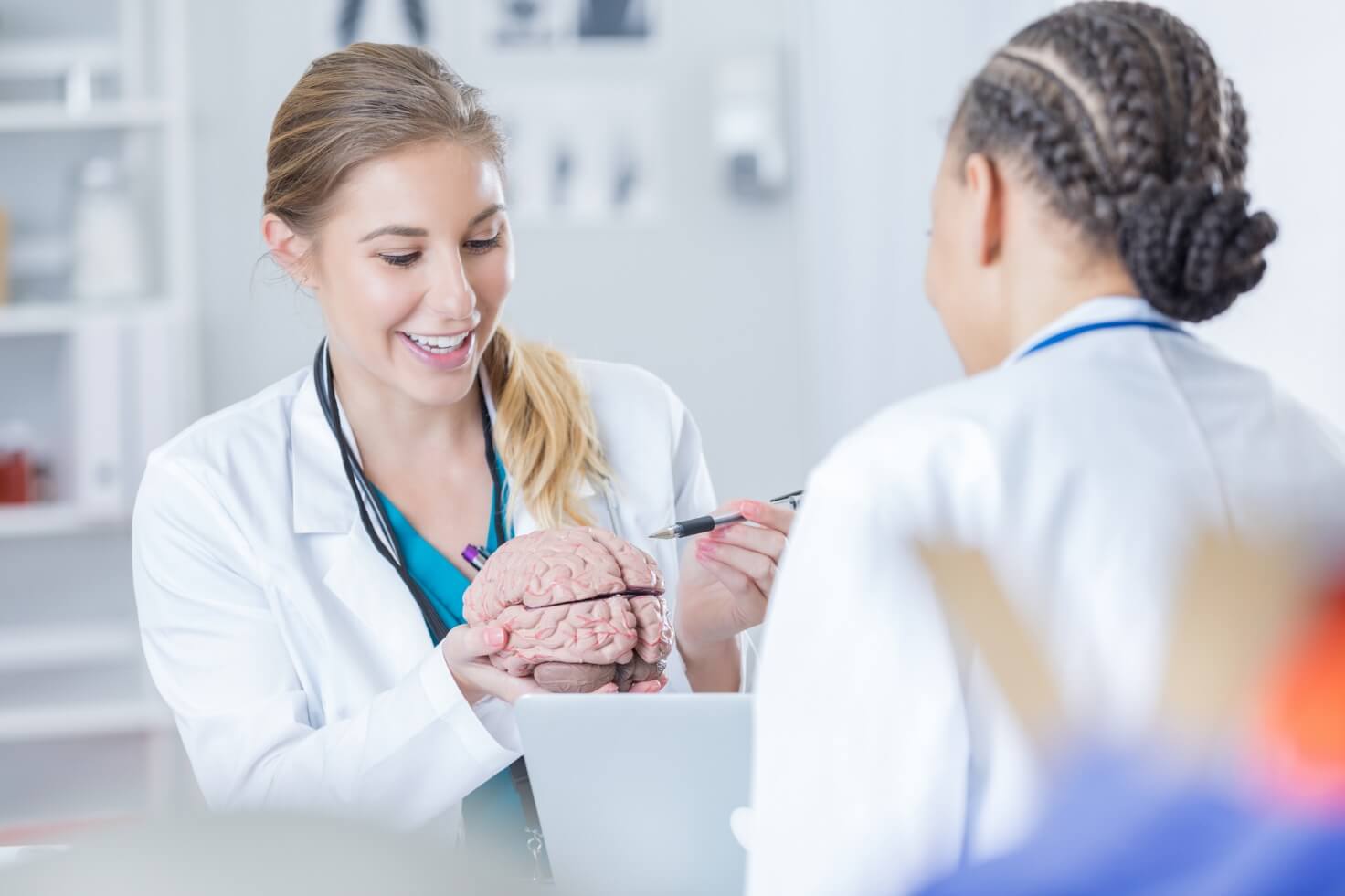 REbrain Clinic helps with relevant treatment
and optimization of the brain
REbrain Clinic was founded in 2020 by Marianne Sandberg from a desire to help people towards better brain function, especially after concussion, neck injuries and mental trauma. People who feel they have not got enough help in the established health care system which might have given up on them, but who themselves do not want to give up. 
REbrain Clinic is built on two foundation stones and offers: 
Interdisciplinary rehabilitation advice and help to find some of the most skilled specialists, doctors and therapists

internationally

.



Natural methods for optimizing

the

brain

using

an individual intensive approach

t

he

REbrain

m

ethod

.



The advice is based on science, the methods are practiced internationally and are selected on the basis of Marianne Sandberg's: 
10 years of research in

neuroscience

, interdisciplinary medicine and new methods in brain rehabilitation – as well as 3 years of basic research in microorganisms of importance to the brain-intestinal connection.

 

Knowledge of where to go for better diagnoses and the latest science-based treatment.

 

Experience from

her

own international course

of rehabilitation

.

 

Certified in the United States in advis

ing o

n brain health.



The REbrain method is aimed at finding root causes and imbalances and then repairing them, typically with proven methods from recent areas of research. 
REbrain Clinic works together with some of the best, most progressive specialists in the diagnosis and treatment of "invisible brain injury" – in the EU and worldwide. The doctors we work with are at the forefront of research and development in scanning, diagnostic tools, therapies and training. Other partners are university-educated scientists who have chosen cell biology, immunology, intestinal and neuroscience as their approach to natural treatment and dietary guidance. 
Research collaboration
REbrain Clinic aims to be part of practical, clinical research partnerships and therefore welcomes any doctor, psychologist, neurobiologist or intestinal researcher (microbiome and brain) to do research together with us, preferably through the scientific non-profit organization WHIPCON.org. 
It is only through scientific collaboration and "outcome measurements" that we can gradually demonstrate evidence of the efficacy of our ground breaking methods. 
We hope, one day, that our methods will be available to everyone and not, as now, only for those with deep pockets.  
About the founder
Marianne Sandberg has an MSc from the prestigious Technical University of Denmark (DTU). Major in biotechnology, biochemistry, food, cell biology, biological processes, immunology, and human physiology.  Specialization and peer reviewed research in anaerobic cell metabolism (intestinal/gut bacteria).  
In 2007, Marianne Sandberg had to give up work because of a sports concussion. After not getting any help from MDs, she spent the next 10 years traveling the world finding new methods of rehabilitation and familiarizing herself with the available scientific literature on neck-brain injuries and related late comorbidities. 
Marianne Sandberg managed to recover and was able to work again in 2017, using a combination of many different therapy methods she found at home and abroad. She now wants to use her accumulated knowledge and experience to help others in the same boat. You can read more about Marianne's personal history and professional background here. 
REbrain Clinic – Exclusive Partners
There are three partners working with the REbrain Clinic. We provide a broad package covering vision training, brain training, and CELL REHABILITATION, as well as brain health via "diet, dietary supplements, gut health and the vagus nerve ". 
REbrain Clinic clients get first in line at REbrain partners, and often at a better price. We coordinate multiple therapies weekly and support with practical tips for selfcare.  
For a fee, we help our clients get to the front of the queue in places with waiting lists. We continuously build on our medical partnerships at home and abroad. 
About the partners:
Ann-Helen Pettersen, MSc, head of Institut for Hjernetræning (The Danish Institute of Brain Training), has been working with brain training for 20 years. 

Read more here about brain training: 

Finn Abildgård is a neurooptometrist, owner of PRIVATSYN, and one of the few in Denmark who works with binocular training, following international standards. 
Read more here about binocular vision training after concussion and whiplash: 

Coordinate

appointments, participation at medical appointments