Are you stressed, have concentration problems, are injured or traumatized?
Get an overview
OVER YOUR OWN SITUATION
and
YOUR OPPORTUNITIES
Start with advice at your
INTERDISCIPLINARY REHABILITATION CONSULTATION
If you

feel you

are in an

impossible situation with

your

brain,

your neck, or mentally,

REbrain Clinic has an overview of what is possible

.
The advice consists of:
Recognizing your problem

s

and helping

you understand them

Help

with

plan

ning

and executing

a new individual

,

intensive course

for

your

diagnosis and treatment

in the private

sector

.

Being

supported

along the way

by us

,

since you are r

esponsible

for your own health

, in

the

international

private healthcare

market for diagnosis and treatment.

Contact

with,

and good prices at cooperating private clinics worldwide. Including pioneering doctors who take responsibility for your diagnosis and treatment.

"Help for self-help".

C

hoice of natural methods rooted in science.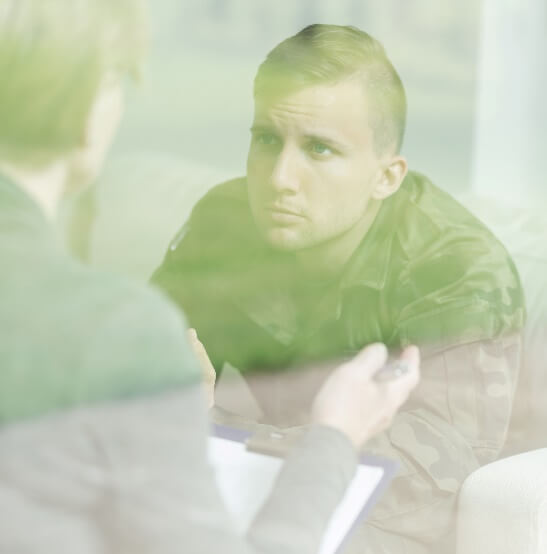 Qualified advice
in finding
the leading therapists
The advice you get is science based, the methods are practiced internationally and the choice of methods is based on Marianne Sandberg's:
MSc

in biotech

from

the prestigious Technical University of Denmark

(DTU).

10 years of studies in neuroscience, interdisciplinary medicine, and new methods in brain rehabilitation – as well as 3 years of basic research in microorganisms of importance to the brain-intestinal connection.

Knowledge of where to go for better diagnoses and the latest science-based treatment.

Experience from own international rehabilitation course.

Certification in the United States

in

counseling

in brain health.
Our
goal is for you to be able to work much more efficiently, or simply
get back to
work again
,
after physical or mental trauma.
REbrain Clinic helps you as far as possible with your brain
The methods

have been

documented in

both large and small

research studies.

 

For maximum benefit, we recommend several different simultaneous initiatives, and offer to coordinate between the experts, taking your situation

into account

. So you get the most out of the course with the least possible

stress

.
Outline
of a typical 18-week intensive course with REbrain Clinic
Initial consultation

personal or online

counseling

with

an

interdisciplinary rehabilitation consultant.

Diagnosis

with

structural scanning

for tissue damage and/

or,

activity scanning

for mild traumatic brai

n injury as well as

for 

focus

/memory /mental challenges – and/

or

QEEG

at our collaborating clinics. A

ddition

ally

, two online cognitive tests (concentration, memory, etc.).

Laboratory tests

to identify

cellular imbalances

(REbrain

Clinic) and/

or as diagnostic input at collaborating medical clinics.

Review, diagnosis and treatment plan prepared by collaborating medical clinics.

The implementation of the treatment plan is the responsibility of the REbrain Clinic. We support you and can organize it all for you
Contact us for a price estimate of an intensive 18-week course 
What
can
a
shorter
course with REbrain Clinic
consist of
?

No two courses are the same: There is always 1 hour for "biological detective work"
in
the first consultation
,
based on your answer
s
to the questionnaire.
A shorter course could be: 
Initial consultation personal or online

counseling

with

interdisciplinary rehabilitation consultant.

Interdisciplinary rehabilitation

counseling

: 1.5 + 1.5 + 1 hour consultations

Ongoing manual therapy 

Brain health coaching, brain training and vision training

 
 However, the short course does not include scans or laboratory tests, although we highly recommend them for accurate therapy. 
Before first cons

ultation
First, we need to know why you have got in contact with us, and we need to know your history. A mixture of problems is not uncommon; you will get help with them all at the same time. 
Once the initial interdisciplinary rehabilitation consultation has been booked, you will be sent a questionnaire asking for information about your condition, diet, previous examinations and treatment. 
The answers are needed for the interdisciplinary advice you will receive so we can plan a course together – and later also by the individual specialists (with your consent to the data being used). 
You need to send the questionnaire back 2 to us at least working days before your first consultation. 

Tag dit absolut første skridt for en bedre hjerne
Fre

e online weekly info meetings about the possibilities with

REbrain Clinic via ZOOM

Free personal Skype or

telephone

conference call ½ hour (max. 15 min

s.

for your specific case)

Initial

interdisciplinary rehabilitation consultation:


2-hour focus on you and your problems

 

Tria

l session of the Havening Techniques®

at half price

if you have trauma, anxiety, stress

(

free of charge if you feel it has not helped at all

)

.