About Founder, Marianne Sandberg
Marianne Sandberg: "Given the number of mild traumatic brain and neck injuries they found; I think it's a miracle that I can use my brain again"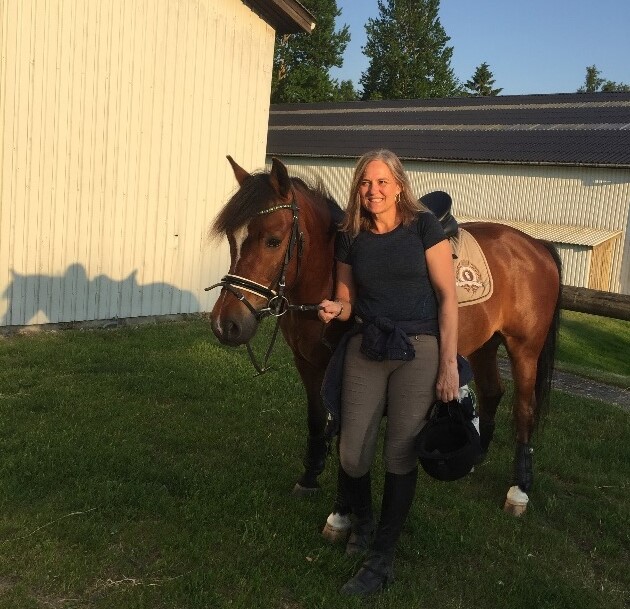 I have a personal history story of multiple mild traumatic brain and neck injuries from horse riding as a young girl, a traffic accident in 1998 and, in 2007, a severe sports accident.  
Brain fog, chronic fatigue, and neck pain. Being hypersensitive and unfocused at daytime, exhausted early every night, I was unable to have a regular job for 10 years. I retrained and lived as a professional artist for 4 years. 
Just like the experience of many other people, my brain- and neck- injures were invisible on X-ray, CT and regular MRI scans. There was no diagnosis, leaving it open for my problem to be misinterpreted by MDs as psychosomatic.
No diagnosis meant no therapy was offered. 
Luckily, I had formerly worked on publishing scientific research articles, so I knew how to investigate what was going on with my brain, neck, and body, right down to the cellular level. I began studying brains and neuroscience. Starting in 2007, I researched 1,500 research articles, in total of more than 10 medical fields. Along the way, I traveled the world to try those new treatment methods that made sense, in relation to the latest human life science and cell biology papers. 
In 2016, I contacted a clinic with research studies in the rehabilitation of brain-damaged American NFL football players. It was a relief to find a type of brain scan able to reveal my brain injuries. With "SPECT scan photos" of the injuries, I was finally taken seriously by the medical community at home. The restorative treatment helped me get back to work after just six months. I have been healthy and sharp minded since 2017, by just practicing EEG-neurofeedback "brain training" at my business partner's clinic, and sticking to a brain healthy diet and by adding brain targeted supplements.  
Since my recovery in 2017, I have taken three shorter qualifications, passed exams for certifications and worked on establishing the non-profit research and science organization whipcon.org – and am now  working full time, as founder of REbrainClinic.com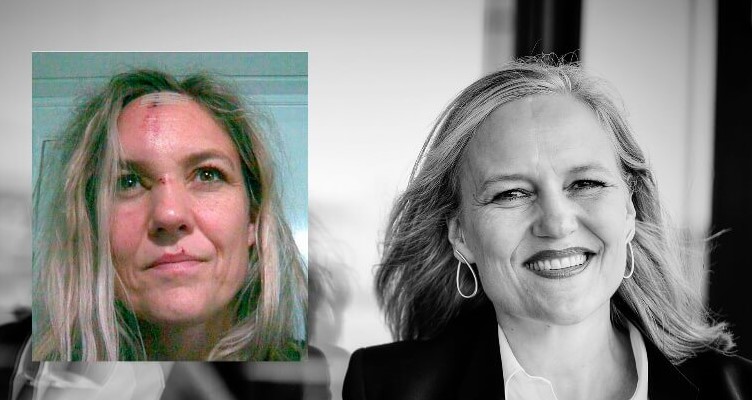 In gratitude for my gradual improvement, and to understand the scientific causalities in order to help others get well too, I founded WHIPCON.org, a non-profit science organization, in 2014. WHIPCON.org  has received advice from the internationally leading neuroscience researcher (Prof. Alexei Verkhratsky, UK). The organization argues for new individual therapy of brain-neck injuries, using artificial intelligence applied to neuroscience.  
I wanted to find the unknown physiological and biological connections that made me able to recover. This is well on the way. Today, I have good connections with doctors and specialists in many parts of the world.   
However, WHIPCON.org is a long-term project. It takes time to get the right scientists to work non-profit.  
So, in 2020 I founded REbrain Clinic ApS to actively help others who are experiencing problems due to concussion, stress and more – and to be able to participate in practical clinical research collaborations, wherever possible. Why this shift? A Danish chief physician encouraged me to move in a less theoretical direction, adding clinical focus. To start with, the REbrain Clinic aims to document the proportion of people who manage to return to work after long-term sick leave.  
We must prove that it is possible to recover, using intensive individual treatment strategy. 
Marianne Sandberg Read about REbrain Clinic 
Marianne Sandberg

–

relevant qualifications
1990 
University education: Master of Science Degree in Chemistry Engineering from DTU, Technical University of Denmark 1990 (5 years): Specializing in biotechnology, biochemistry, food, cell biology, biological processes, microbiology, immunology, human physiology. Specialization and research in anaerobic cell metabolism (~ intestinal / gut bacteria). 
2017 
Certified for and examined by The Amen Clinic in teaching brain health: (1) SPECT brain scanning and human behavior.
(2) Brain health and diet associated with mild traumatic brain injury, ADHD, anxiety, depression, and a variety of other mental conditions. (3): Factors important for brain function: Vitamins, fats, hormones, neurotransmitters, etc. Health guidance based on 100,000+ patient examinations. The Amen Clinic's method (biological-psychological-social-spiritual) determines the efforts in relation to the results of brain scans, anamnesis/patient history, and laboratory tests. Passed exam with min. 85%, which is a prerequisite for certification and mandatory for medical doctors to teach brain health. 
2020 
Certified Havening Techniques® Practitioner 2020, havening.org. Trauma technique invented by physician Ronald Ruden, NYC, 2013. 
Relevant work experience, chronological.

LinkedIn
2020- 
Founder of REbrain Clinic ApS 
2014- 
WHIPCON.org Reviewed 1,500 original research articles related to neuroscience, neck and brain injuries and associated disorders. Sought funding for research into mild traumatic brain-neck injury. 
1995-2001
Novo Nordisk. Program manager for the International Type 2 diabetes program. Scientific information and training for doctors worldwide in diet and other treatments for diabetes and inflammatory conditions.
Congresses/

professional

courses
2019 
Digital Health World Congress, 2019, London. 
2018 
Society for Neuroscience, SFN 48th Annual Meeting, San Diego Nov 2018: International Congress. 
2018 
ILLADS Annual Conference, Chicago. Large International Conference on Tick-borne Disease (Lyme disease), incl. workshops on concussion as comorbidity. Member of ILLADS. However, infections are not part of REbrain Clinic's area of ​​work. 
2017 
"Brain SPECT Made Simple" January 2017. International conference, Amen Clinics.  
2017 
My iHealth, Stockholm 
Relevant research (peer reviewed publications)
Ahring, B.K., Sandberg, M. & Angelidaki, I. Volatile fatty acids as indicators of process imbalance in anaerobic digestors. Appl Microbiol Biotechnol 43, 559–565 (1995). https://doi.org/10.1007/BF00218466 400+ citeringer
Sandberg, M., Ahring, B.K. Anaerobic treatment of fish meal process waste-water in a UASB reactor at high pH. Appl Microbiol Biotechnol 36, 800–804 (1992). https://doi.org/10.1007/BF00172198
Comment:
The experiments behind both articles are the world's first documentation of biomarkers for precisely the microbiological processes that also take place in a human intestine (anaerobic). 30-year-old scientific studies of great importance for understanding the microbiological processes of the gut/intestine. REbrain Clinic works with CELL REHABILITATION, and by supporting the brain via the diet, the gut and vagus nerve.